The average family spends approximately $233,610 on raising their children. However, most parents don't even give a moment's thought to how they're going to pay for it until they have kids. Every family is different, and every parent has different needs when it comes to planning for their family's future.
If you're looking for a family planning guide, get in touch with Wise Family Group.
Family planning is the most important thing of all. Without good family planning, you're unlikely to have a good marriage. When you were dating, you had lots of time to yourselves, and it was very romantic. But now that you're married, if your husband doesn't plan any quality time with just the two of you, it's easy to hold a grudge about that.
In this guide, you'll learn why you need to take family planning seriously.
Your future will be secure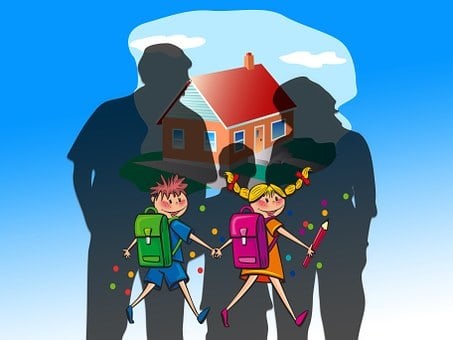 To achieve a great future, you need to take family planning and time management to heart. When you create a good future for yourself, it will also help your family.
The most important thing is to plan things out. You have to develop a plan for the next five years and the next ten years. This is very easy if you think about it. For example, if you are going to stay in your current job for the next five years, that means supporting yourself with whatever you earn from that job.
We can only make so many plans for our future, and the best way to ensure that those plans are executed is to manage our time. The best way to do both is to plan out your life in a family management tool. You need a simple, effective, and easy-to-use productivity tool that will help you with all of your daily tasks, as well as your long-term goals.
Your family's future will be secure
As a family-oriented individual, you need to have your family's future secured. But this does not happen overnight. A family is a big commitment. When you start a family, you're making a lifetime investment in people who will grow up and change over time. As such, there are some things that you need to plan for to take good care of them.
You should start savings accounts for your children and ensure that they're properly funded. That way, you can use the money for their education and other needs when the time comes. If possible, also include funds for retirement.
You'll have an exit plan if things go wrong
There are several reasons why you should have a detailed and comprehensive family plan, and the primary reason is when your 'family' grows. Expanding your family with a new member is a significant event that requires careful planning. It's not just about getting bigger beds for your little one or buying enough diapers for the next year. The birth of a baby will impact your whole family, from your finances to your relationship.
You've got to be prepared for anything. That's why a great exit plan is essential. You need an exit strategy to stand a better chance of making the most out of your business and family life.
This means having the right family planning and time management strategies in place. You'll need to have a contingency plan just in case things go wrong and you can't make it as big as you had hoped.
Your emotional health is important

Nearly all couples have some problems in their relationship at one time or another. The biggest issues are typically caused by the stress of everyday life, children, and financial security issues. There is also a lack of communication between partners.
Modern home life is full of stress and has led many parents to be overworked, hurried, and exhausted. To keep a healthy family and keep the relationship between family members loving, we need to know how to get rid of the pressure in our lives and create a harmonious family environment.
The right planning, good time management, emotional health, and understanding of ourselves, our spouse, and children are important factors to build a harmonious home. Every couple must have a family planning and time management plan to avoid damaging and self-sabotaging behavior. It means that they need to spend quality time with each other and plan trips together.
Your physical health is important
Have you ever thought about your health? People who are physically fit are generally more productive and happier. As a parent, it's important to be healthy to provide your family with everything they need.
If you are healthy, you will have the energy to plan your life and manage your time properly. You will be able to take care of your family, as well as yourself. Another benefit of prioritizing your health is that you'll spend less money over the years on medical treatments, procedures, and medication.
They may not seem like much initially, but small savings on the potential medical expenses you avoid can accumulate and become a significant figure over time.
Your physical health is important to your family because it affects how you interact with them. Being tired and stressed out can make it difficult to spend quality time with your kids, have patience with them, or even enjoy their presence. It can also make it more difficult to be compassionate with yourself and avoid making unhealthy choices.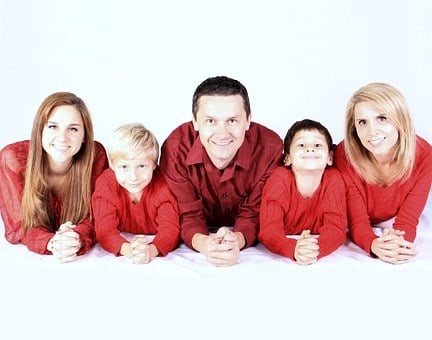 A family plan is designed to help you and your family achieve important goals and work towards things like your financial goals. By planning for your future and speaking with a time management professional or wealth management coach, you can make taking care of yourself and those around you a little easier. Contact us today to learn more about our family help organization.